DECR Chairman Metropolitan Hilarion met with Mr Gordan Grlić-Radman, Minister of Foreign and European Affairs of the Republic of Croatia and delegation from Croatia.
On January 17, 2022, Metropolitan Hilarion, Chairman of the Department for External Church Relations of the Moscow Patriarchate, met with Mr Gordan Grlić-Radman. Minister of Foreign and European Affairs of the Republic of Croatia, DECR report.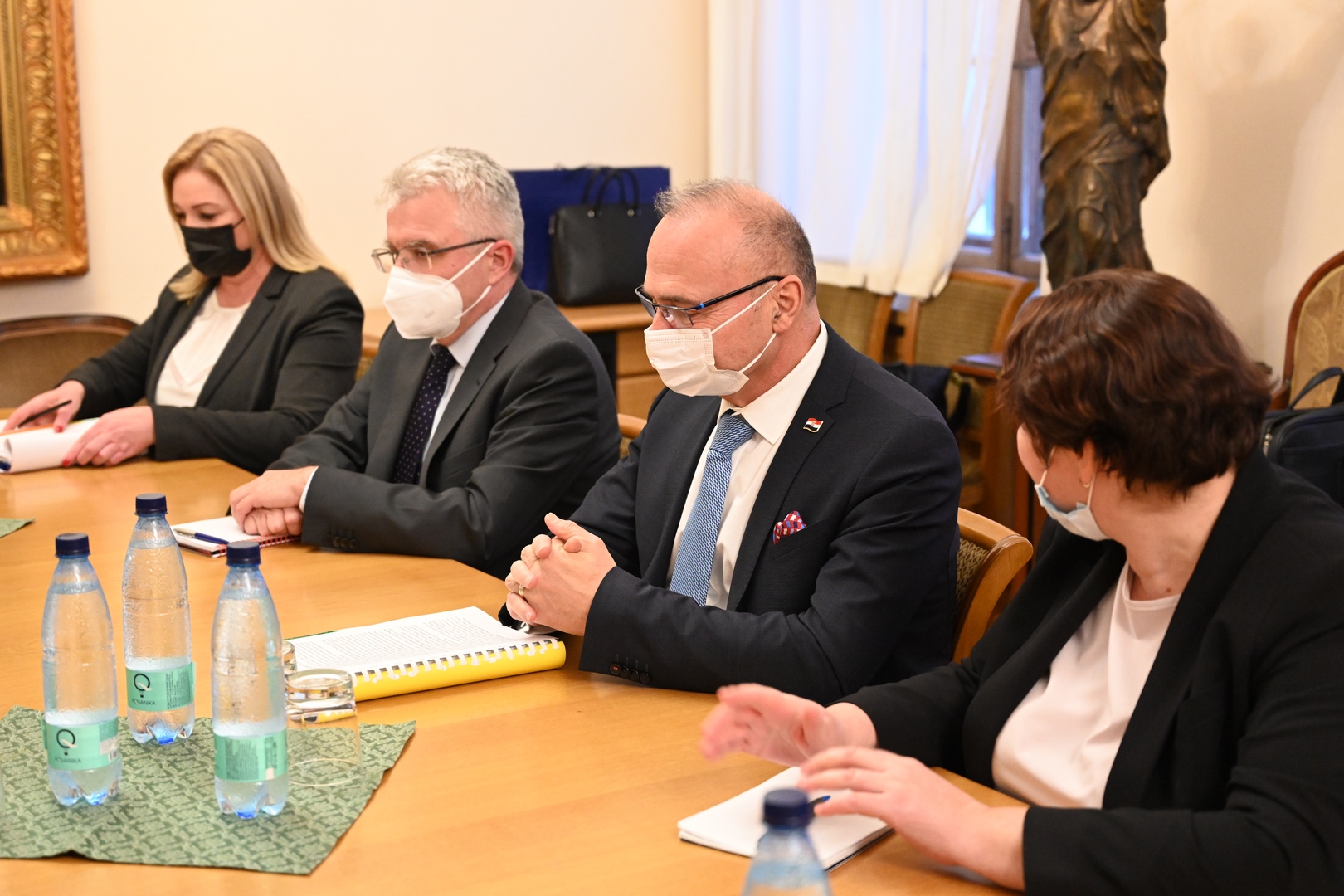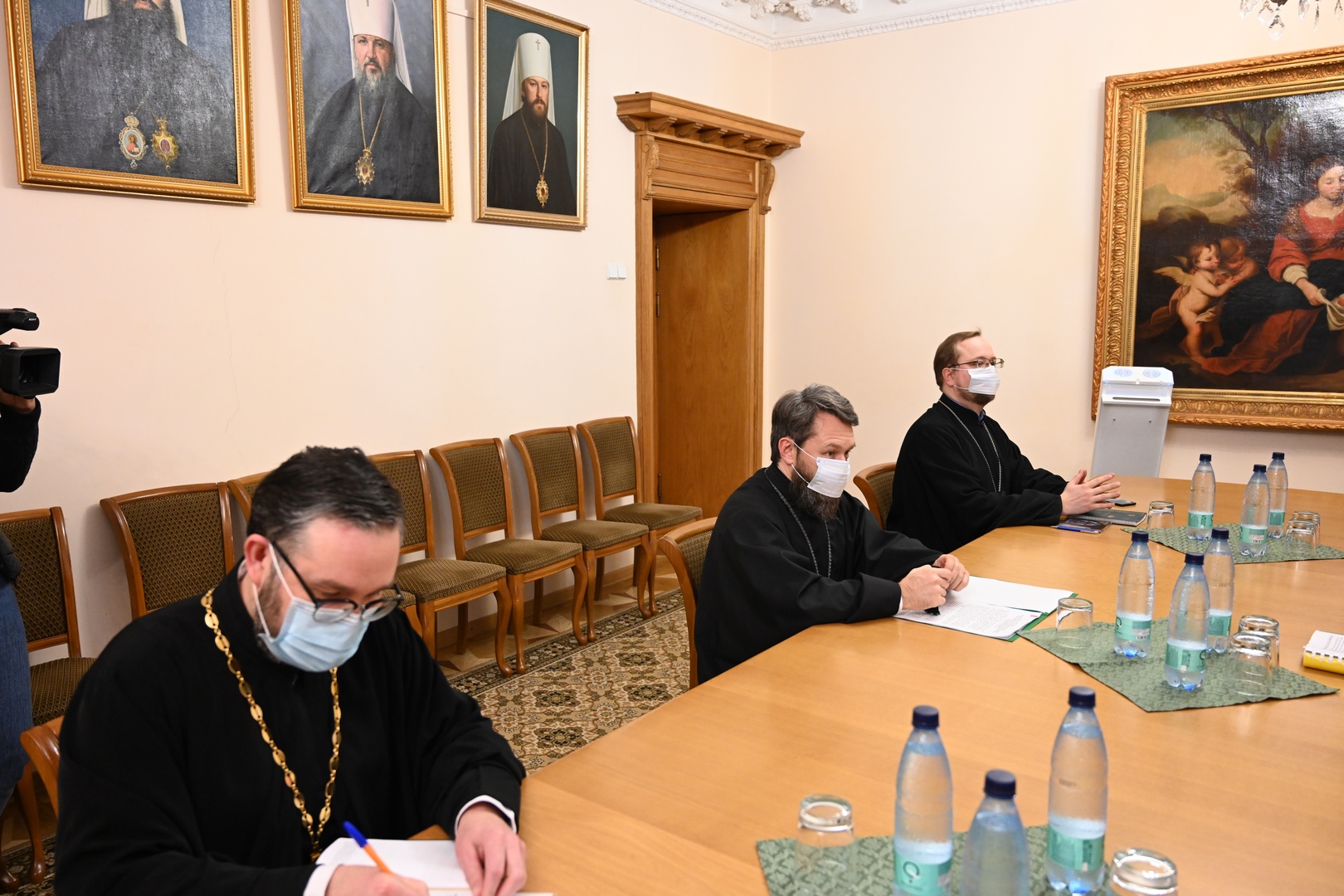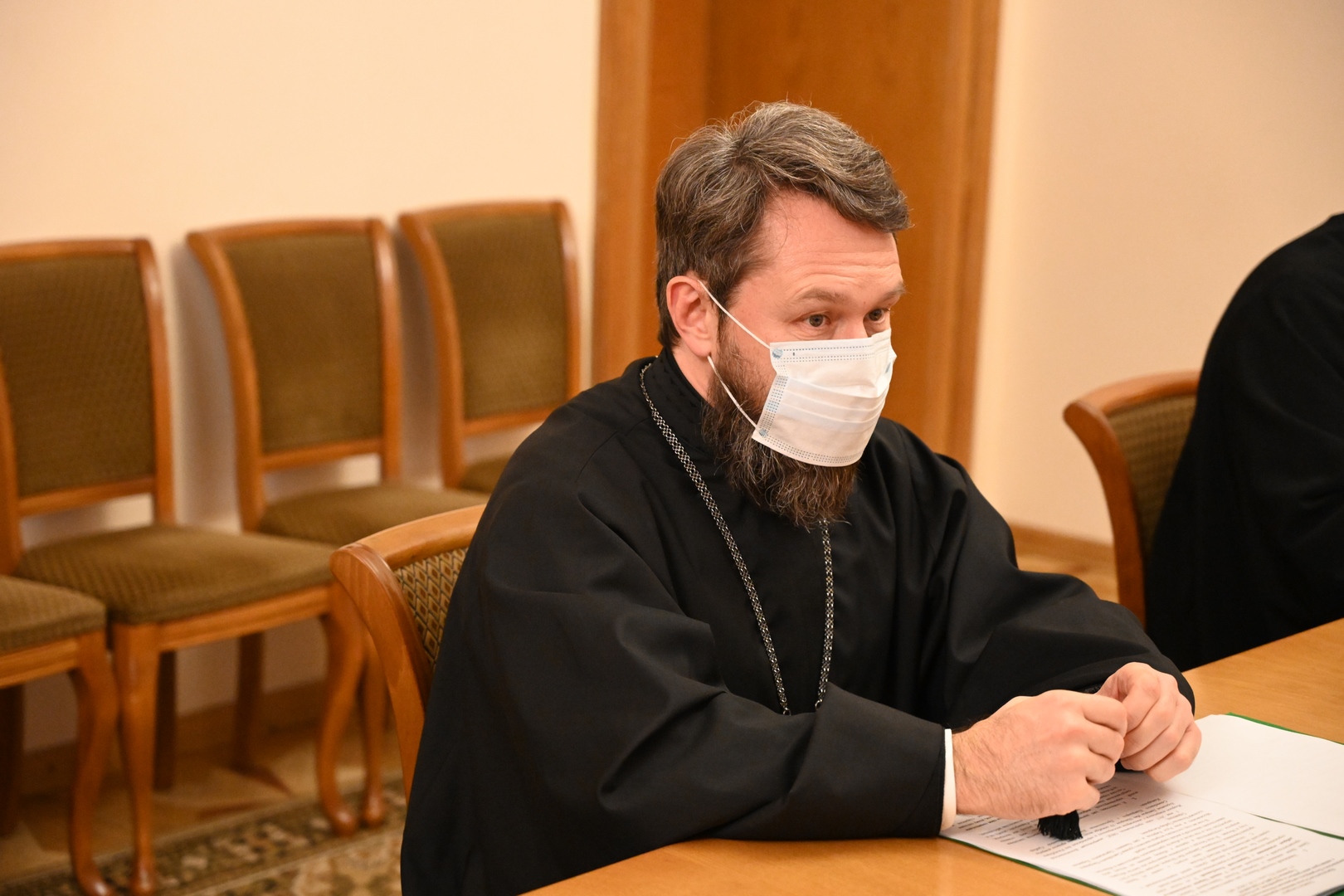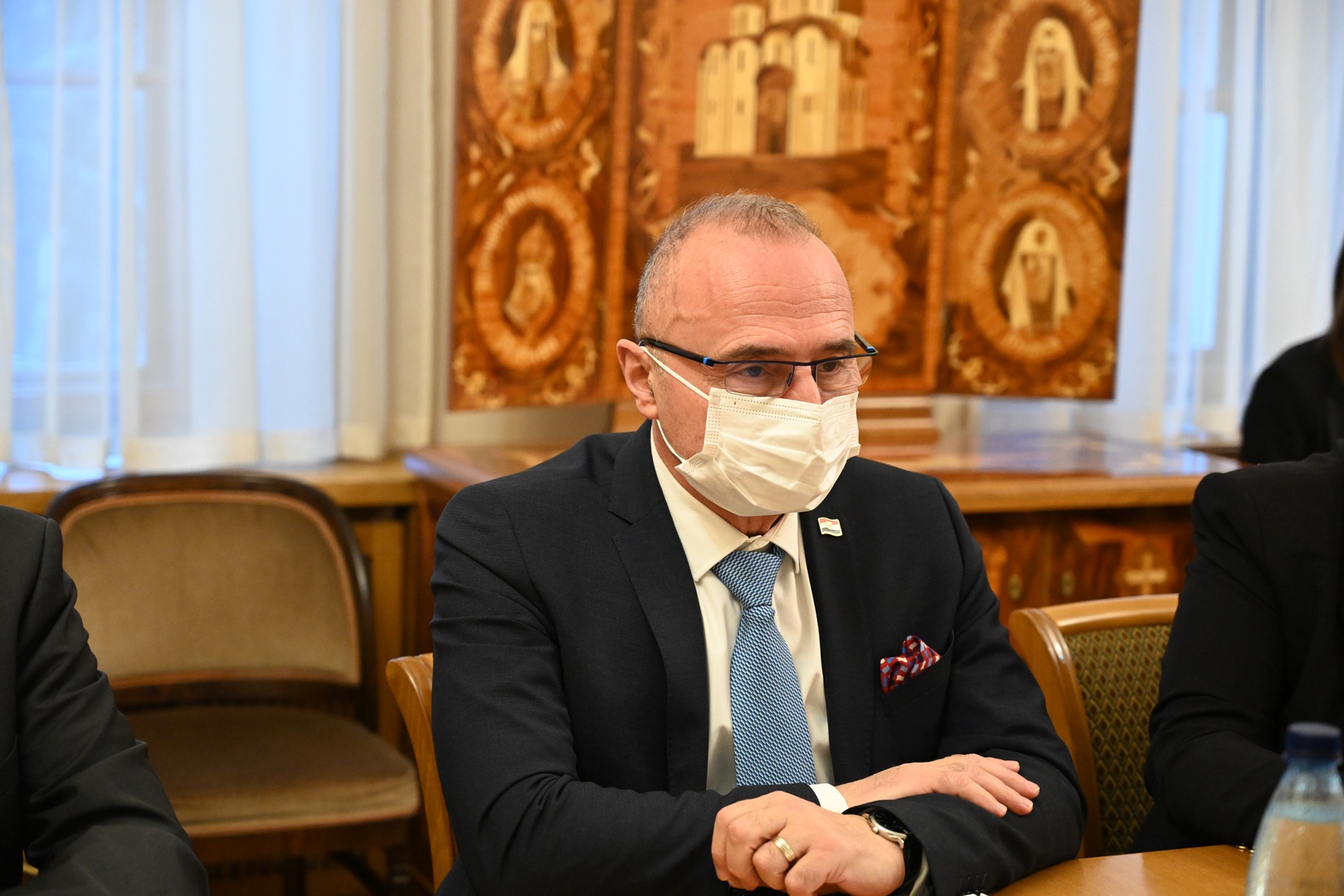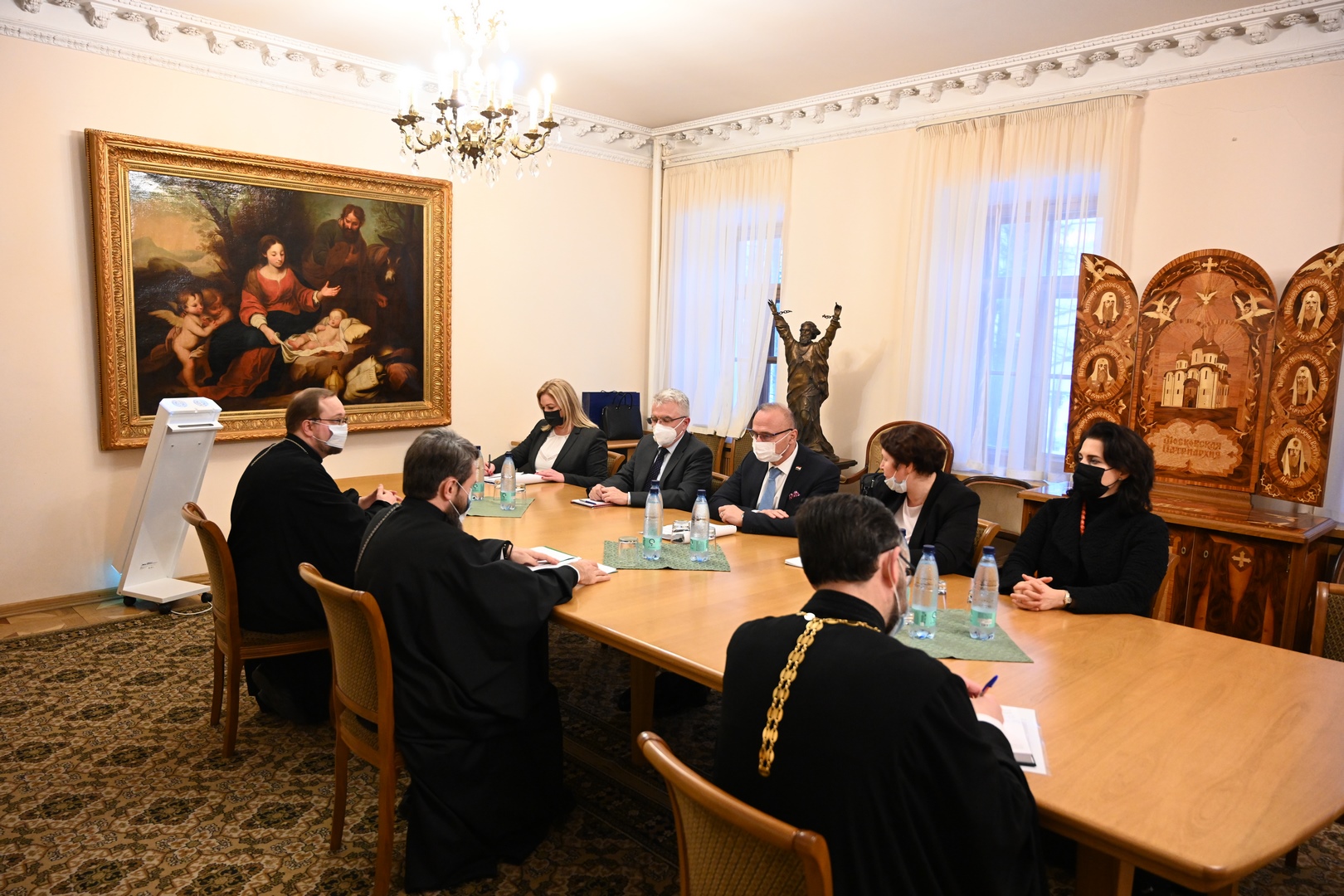 DECR Chairman met with delegation from Croatia, and participating in the meeting from the Croatian side were Extraordinary and Plenipotentiary Ambassador of Croatia to Russia Tomislav Car, secretary of the Cabinet of Ministers Lara Romano, head of the Eurasia and Oceania section of the foreign affairs department of Croatia Dunja Sicaja, and press secretary of the minister Lovorka Šimičević. From the DECR there were Archpriest Sergiy Zvonarev, secretary for the affairs of the diaspora and Rev. Andrey Titushkin, a staff member of the secretariat for the affairs of the diaspora.
Metropolitan Hilarion welcomed the head of the Croatian foreign policy department to the synodal establishment responsible for international relations of the Russian Orthodox Church. He informed the guest about the working agenda of the department, which includes interaction with Local Orthodox Churches, non-Orthodox confessions, traditional religious communities, foreign states as well as relations with compatriots residing abroad.
Mr Grlić-Radman, on his part, greeted the archpastor and asked him to convey his words of gratitude to Patriarch Kirill of Moscow and all Russia for the warm expression of condolences upon the earthquake, which happened in late 2020 in Croatia.
The DECR chairman told the high-ranking diplomat about the relationships between the Russian and the Serbian Orthodox Churches, including in the territory of Croatia. Metropolitan Hilarion expressed profound satisfaction with the fact that the Russian Church can take part in restoring Orthodox churches in Croatia, which were affected by the earthquake.
They also dealt with the topic of support for Christians in the Middle East and discussed issues of mutual concern.
See also:
Siberian snow sculptors are carving Russian history into ice
Metropolitan Hilarion: Churches will have to make non-standard decisions